"A silkworm was struggling out of the cocoon and an ignorant man saw it battling as if in pain, so he went and helped it to get free, but very soon after it fluttered and died. The other silkworms that struggled out without help suffered, but they came out into full life and beauty, with wings made strong for flight by their battle for fresh existence."

~ Sadhu Sundar Singh, 20th Century Indian missionary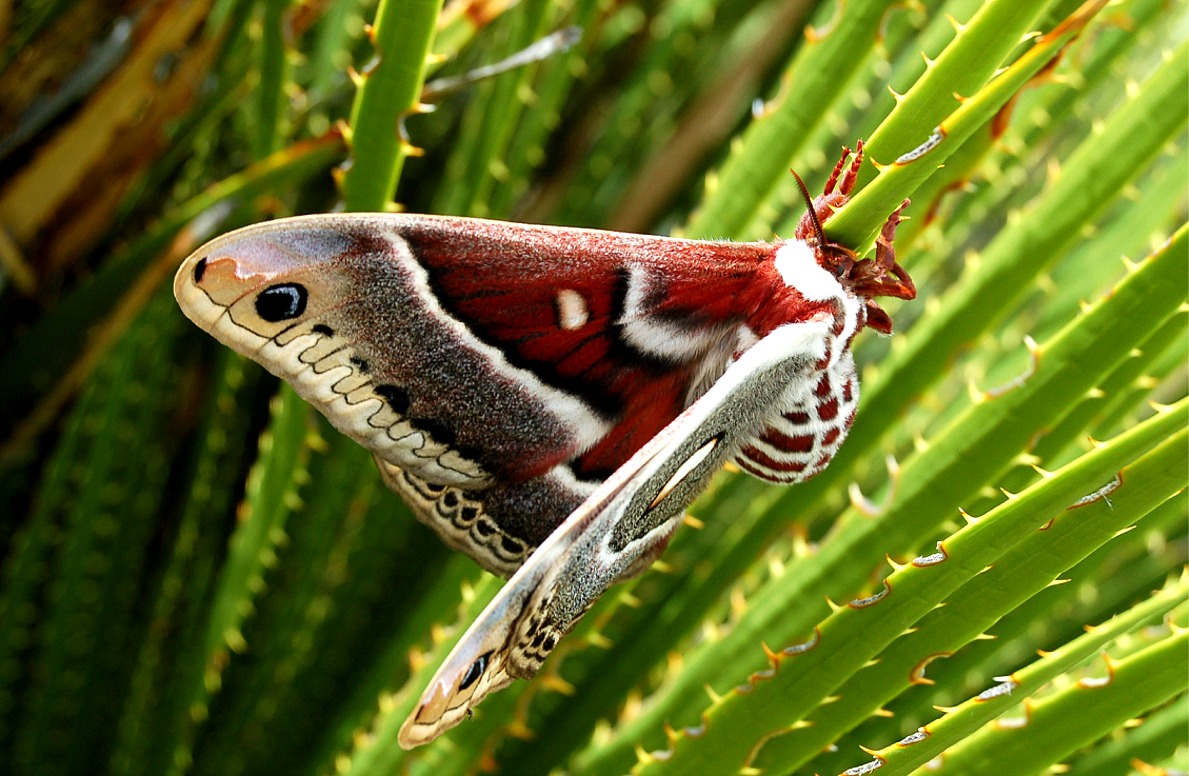 Sometimes when we struggle in life it can be easy to get wrapped up in ourselves, our own suffering, pain, frustrations and lose sight of the plans God might have for us. God wants His children to be strong men and women of character, our lives living testimonies of His glory. To do this, He has to shapen us and mold us to be more like Jesus. This is oftentimes an uncomfortable and painful experience. But if we endure, great fruit is born, and blessings pour into our lives, including the beautiful peace only He can provide.
I found this quote a beautiful illustration of how suffering is sometimes necessary not only in the natural world but also in our spiritual and physical realities, for it oftentimes is catalyst for growth as well as a way of bringing about glory to God.
I thought I'd look up some scripture verses to in hopes of providing some encouragement and to give us some insight into why sometimes suffering is necessary. So here's what I found. If you have verses you'd like to add, please add them in the comments section, I'd love to hear them!
God lets us suffer so that we learn to lean not on our own understandings but to be obedient and trust fully in His commands and laws. This brings glory to Him and helps move us towards holiness:
Psalm 119:67:

67

Before I was afflicted I went astray,
but now I obey your word.
Psalm 119:71

71

It was good for me to be afflicted
so that I might learn your decrees.
Hebrews 5:

8

Son though he was, he learned obedience from what he suffered
Hebrews 12:7 Endure hardship as discipline; God is treating you as his children. For what children are not disciplined by their father?
Hebrews 12:10-11

10

They disciplined us for a little while as they thought best; but God disciplines us for our good, in order that we may share in his holiness.

11

No discipline seems pleasant at the time, but painful. Later on, however, it produces a harvest of righteousness and peace for those who have been trained by it.
So the Glory and Works of God are displayed. Oftentimes in our weaknesses and trials God's glory is revealed and we are made stronger:
Upon coming across a blind man, Jesus' disciples asked whether it was because of the man's sins or his parent's that he was afflicted. Jesus answered,

3

"Neither this man nor his parents sinned,

but this happened so that the works of God might be displayed in him." (John 9:3)
2 Corinthians 12:10

10

That is why, for Christ's sake, I delight in weaknesses, in insults, in hardships, in persecutions, in difficulties. For when I am weak, then I am strong.
James 1:2-4

2

Consider it pure joy, my brothers and sisters,

[

a

]

whenever you face trials of many kinds,

3

because you know that the testing of your faith produces perseverance.

4

Let perseverance finish its work so that you may be mature and complete, not lacking anything.
1 Peter 1:6-7

6

In all this you greatly rejoice, though now for a little while you may have had to suffer grief in all kinds of trials.

7

These have come so that the proven genuineness of your faith—of greater worth than gold, which perishes even though refined by fire—may result in praise, glory and honor when Jesus Christ is revealed.
Jeremiah 29:11

11

For I know the plans I have for you," declares the LORD, "plans to prosper you and not to harm you, plans to give you hope and a future.
To inspire others to proclaim their faith and the glory of God despite their sufferings:
12 Now I want you to know, brothers and sisters,

[

a

]

that what has happened to me has actually served to advance the gospel. 13 As a result, it has become clear throughout the whole palace guard

[

b

]

and to everyone else that I am in chains for Christ. 14 And because of my chains, most of the brothers and sisters have become confident in the Lord and dare all the more to proclaim the gospel without fear.
What should we do when we suffer? Christ was the true example of this:
1 Peter 2:21-24

1

To this you were called, because Christ suffered for you, leaving you an example, that you should follow in his steps.

22

"He committed no sin, and no deceit was found in his mouth."

[

a

]
23

When they hurled their insults at him, he did not retaliate; when he suffered, he made no threats. Instead, he entrusted

24

"He himself bore our sins" in his body on the cross, so that we might die to sins and live for righteousness; "by his wounds you have been healed."
Life is not always easy and sometimes the obstacles, trials and sufferings that are hurled at us threaten to take our focus off of You. Help us keep You soveriegn in every moment, seeking Your will and Your glory for our lives.
May we be instruments of peace and light and look through our sufferings and see You and may that produce in us great faith and hope and joy, that we are never forsaken. May we help those around us who start to stumble, help us lift them up and share the hope that is in Christ.
May we enter into times of suffering with boldness and courage, knowing that we will endure and triumph for with God we have victory. Like the silkworm, let us struggle through our trials, through our painful dark nights and enter into the joy of a new morning, transformed in Your love, made new through Your Grace.
Glory to the Father, and to the Son, and to the Holy Spirit, as it was in the beginning, is now, and will be forever.